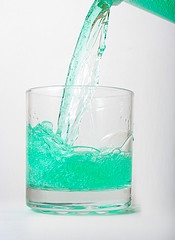 In the dental world, October serves as National Dental Hygiene Month for the purpose of educating Americans on proper dental hygiene practices. How often do you brush your teeth and for how long? Do you brush up and down or side to side? Does anyone really know how to floss? Is rinsing with mouthwash necessary or optional? These are just a few questions that we at Grassroots Dental want to answer for our readers and patients by conducting a 3-part blog series that centers around the different aspects of oral hygiene. The vast majority of dental problems start with a dental hygiene issue.
Rinsing
Completing your brushing routine by rinsing with an oral mouthwash will help eliminate any lingering bacteria and help to freshen your breath. Not all dentists request for their patients to rinse with mouthwash each day, the most important steps are brushing and flossing. In most cases, however, rinsing can also be beneficial.
Why Is This Important To Know?
The simple answer to this question is to preserve oral health, but proper rinsing in addition to brushing and flossing breakdown in three foundational categories of how they preserve oral health:
Prioritize Your Dental Treatment
Cleaning - First thing's first, if you have not had your teeth cleaned within the last 6 months, schedule an appointment to see the dentist and have your teeth cleaned. From here you will be given a treatment plan containing the important problems that need to be addressed.


Restoring tooth decay - If you have any open tooth decay make sure to have the restorations done by getting the cavities filled.


Complete any other necessary treatment - If you have teeth that need to be extracted or crowns that are needed to fully restore teeth, make sure to invest in these procedures as soon as you are financially able to.


While the appearance of pearly white teeth is aesthetically appealing, it's important to take care of the necessary problems first. Let teeth whitening be the crown jewel of your dental treatment plan!
Grassroots Dental has been providing our community with affordable access to a wide-range of dental services for the past 11 years now. We are dedicated to helping the uninsured and the underinsured. If you would like more information on becoming a patient in our dental program, click the link below. You will then be contacted by a member of our dental staff who can answer pricing and treatment questions as well as schedule for the next available appointment. What are you waiting for? Oral health only gets worse over time if neglected. We want to partner with you TODAY and help get you on the path that leads to a beautiful and healthy smile!
See previous post in Dental Hygiene blog series: Are Your Teeth Getting The Best Out Of Every Brush? and What's The Big Deal About Flossing?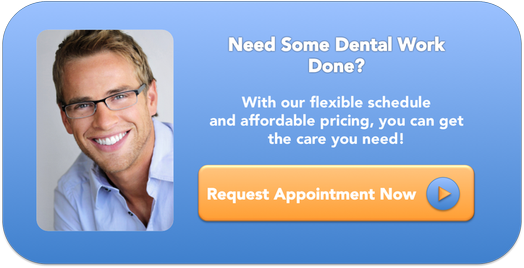 ---