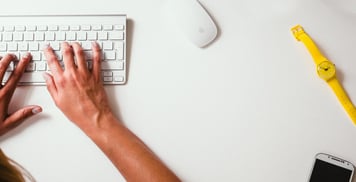 We are thrilled to announce that the Dental Application for Financial Assistance is now available! The applications is available online only, on a first-come first-served basis for all Georgia counties.
Qualifications
Applications are qualified based on household size, household income, and availability of funds. The specific documentation requirements vary by county, but all are listed in the instructions section of the application. All forms of documentation must be submitted according to the instructions in order for your application to be processed. Applications lacking any required documents will be sent a new form with specific instructions to upload what documents are still needed to qualify. Applicants must note: submitting an application does not guarantee approval for participation in the program.
Application Processing
Our financial assistance program is based on funding availability and the number of applicants currently in the program. Since the number of applications is always high, new applications take time to process. Our average processing time is between 1-14 business days, however the time frame can exceed this.
Approval or Denial - Next Steps
Each application will be processed by a Case Manager, approved or disapproved, and then the applicant will be notified when they may begin accessing services.
If you DO qualify: Our team will contact you by phone to schedule your covered Comprehensive Exam, where you will receive full-mouth x-rays and a treatment plan. After your exam, our case manager, with the direction of the dentist, will call to inform you of what services from your treatment plan will be covered under your financial assistance. Please Remember: Not all treatment is covered under financial assistance.


If you do NOT qualify:

Don't worry! You will still have access to our already discounted dental services. You can browse our discounted dental services by clicking

here

.
Need Some Help?
If you have any questions please click here to visit our website where you can Live Chat with our Support Team who will be happy to help answer any questions that you have. We look forward to the opportunity to serve you!
---
Image Credit - Photo by Damian Zaleski on Unsplash